About Us
Established over twenty years ago, Willowbrook Farm is a family run business that was formally built around the rearing and finishing of beef cattle. It was founded by Keir and Hannah Welch, who have since been joined by their four young helpers!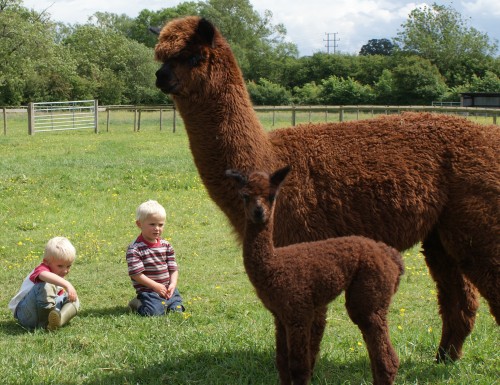 With the arrival of my four young sons, I was presented with a lifestyle choice. I could return to a career in Grain Trading, or encompass my family commitment along with my business aspirations.
We had considered various options of diversification, but were restricted in our choice as our whole unit comprises just 35 acres of owned pasture, along with a number of small pieces of rented land. Alpacas have provided the ideal solution, as they only require a relatively small area on which to live. We still continue to farm cattle, but alpacas have presented us with a whole new and vast opportunity of possibilities.
Permanent Planning Permission was successfully obtained from our Local Planning Authority following their recognition of the level of care required by our breeding herd. Our dream of living on our smallholding, amongst our animals, is now a daily reality. Living on site has enabled us to focus our time and energy on the primary task of fleece improvement, through a carefully planned selective breeding programme.